The Sea Ranch Lodge Activities
Privately Guided Nature, Architecture, Yoga and Wellness Experiences
At Unbeaten Path Tours our mission is connecting guests to a place through the lens of Nature, Architecture and Wellness and to create the platform from which guests can see themselves through these systems to gain a deeper experience of the place.
---
Gualala River Kayak
Enjoy a solitary sweep through the canyon, a frantic trek with a friend, or even a group thrill with a picnic on the bank. Come and join the fun on the historic Gualala River! There's no way on earth you'll regret it…
---
Sea Ranch Chapel
This non-denominational chapel welcomes your visit. The 360-square-foot chapel and its grounds were gifts of Sea Ranch residents Robert and Betty Buffum in memory of Kirk Ditzler, a navy pilot, zoologist, and artist.
---
Six Public Access Trails Within The Sea Ranch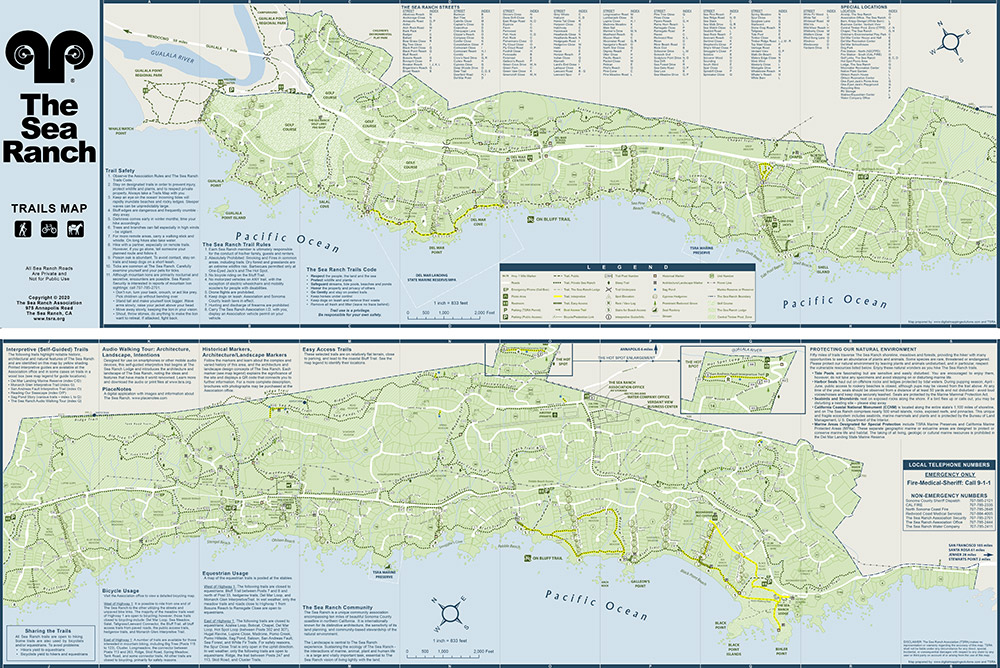 ---
Black Point
Offering a sandy shore that curves for a quarter mile along the base of the sea cliffs, this is the southernmost and the longest beach among the six Sea Ranch public access points. The quarter-mile access trail includes a steep staircase.
---
Pebble Beach
A grassy path through pines and a meadow leads to stairs down to a small, black-sand cove.
---
Stengel Beach
A short path lined with cypress trees leads to a wooden staircase and a small beach; waterfalls tumble down the cliffs in the rainy season. With room for a dozen cars, Stengal offers the largest parking area of the six Sea Ranch public access points.
---
Shell Beach
This path runs through pines and meadows to a wide, sandy beach with sea rocks and tide pools. Small boats can be carried to the ocean via a beach ramp.
---
Walk On Beach
This is actually the first quarter-mile of the southern end of the Bluff Top trail, passing through a large grove of Monterey cypress to the staircase leading down to a wide, sandy beach.
---
Bluff Top Trail
From Walk On Beach, the three-mile-long (one way) Bluff Top trail provides views of offshore rocks and white sandy beaches, the sound of crashing surf and barking sea lions, and the invigorating feel of brisk sea air. It leads north to Gualala Point Regional Park, where the Gualala River empties into the Pacific Ocean.