Meetings & Events
The timeless draw to gather on the coast is set for a new chapter for a new generation. A stunning backdrop of meadows, cliffs, and the Pacific, The Sea Ranch distills meaningful moments and enticing encounters into every event. Whether you want to brainstorm, meet, or host a retreat, we'll help you set a high bar for gathering in harmony with the land and sea.
Request a quote →
Location

The Sea Ranch Lodge is located in Sonoma County, 100 miles north of San Francisco within the larger 7,000-acre Sea Ranch community which consists of 2,224 private homes clustered at intervals marked by cypress hedgerows, sprawling meadows, rolling hills, redwood and Douglas fir forests and ocean views across 10 miles of the Pacific's coastal shelf.
1h 30 → Healdsburg



1h 40 → Santa Rosa

8h → Los Angeles

1h 30 → Mendocino

2h → San Francisco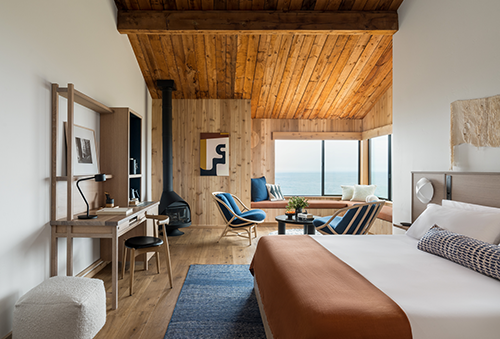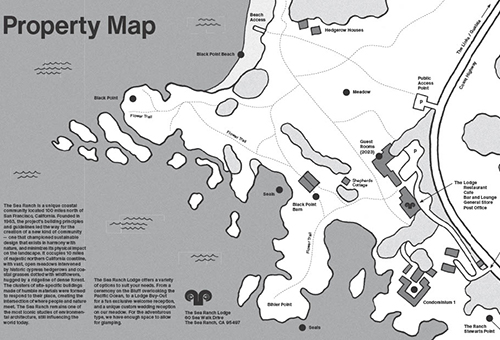 Features & Benefits
Outdoor Event Locations
Intimate Settings
Retreats
Team Building
Pacific Ocean Views
Venues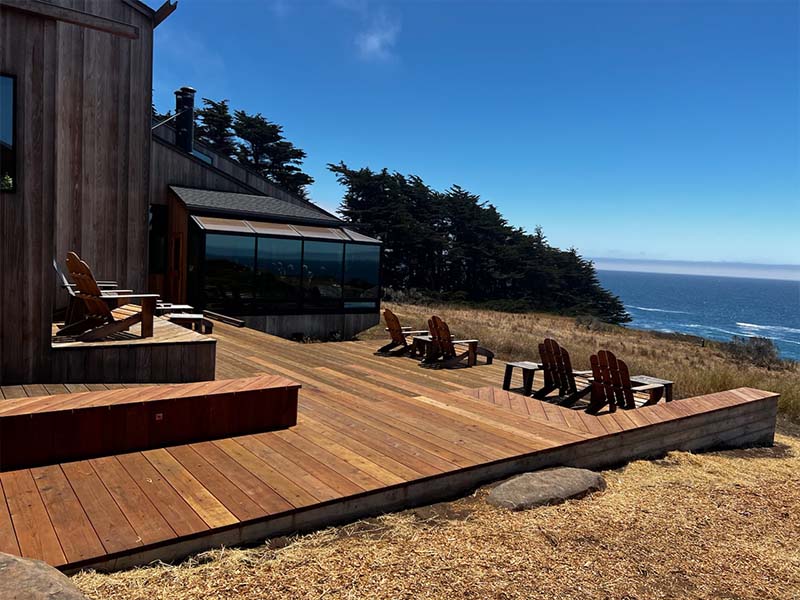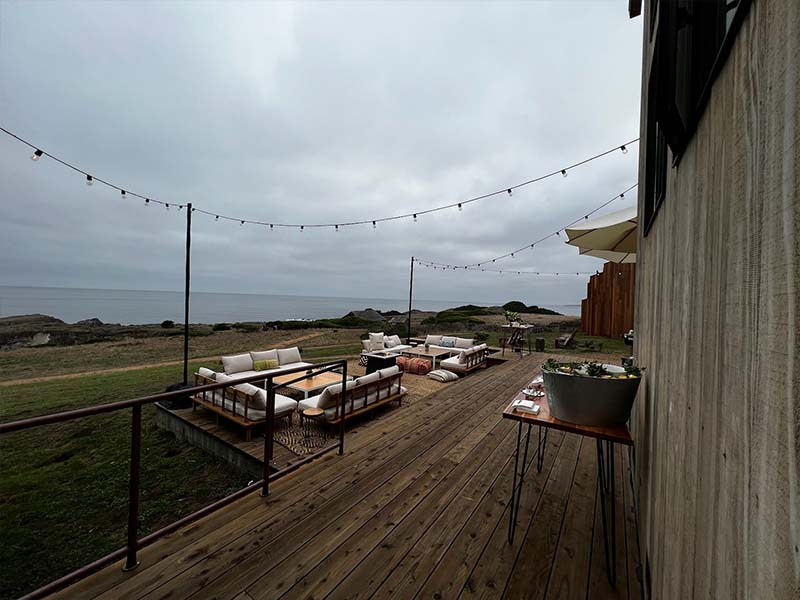 Ocean Deck
The newly expanded outdoor wooden deck is adjacent to The Lodge and sits oceanfront with direct Pacific views. This sunny deck is the perfect spot for a casual cocktail reception or intimate outdoor event. Stunning views of the ocean to watch the whales breach and the sunset at golden hour.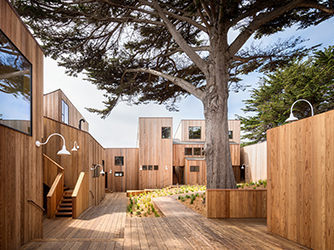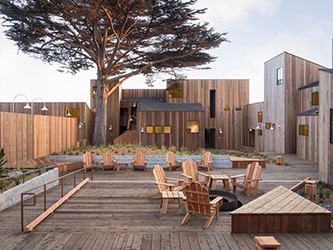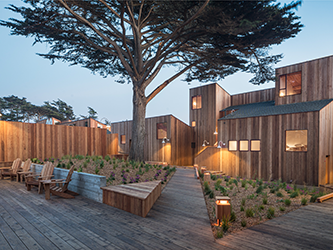 Courtyard
Capacity: 100 for reception, 50 for dinner
The newly redesigned Courtyard premiers this summer with the completion of the new guest rooms. This new outdoor venue offers privacy and seclusion from the main Lodge and is sheltered from the Pacific winds, nestled in a landscaped garden.
The Courtyard features an intimate amphitheater style design, terraced areas for dining and allows you to create a multitude of set ups and themes for your next event. The Courtyard wil add an exciting option for a welcome dinner or reception, a music or speaker performance, or a casual seated send off brunch.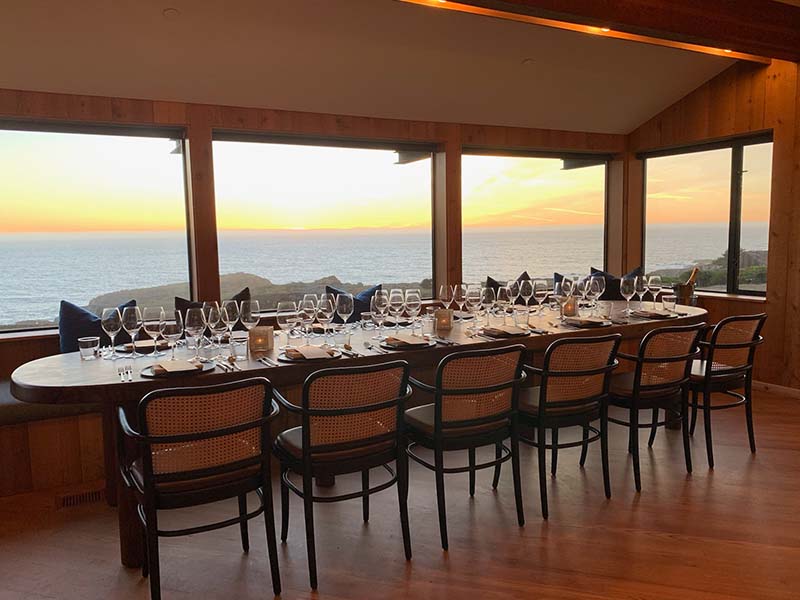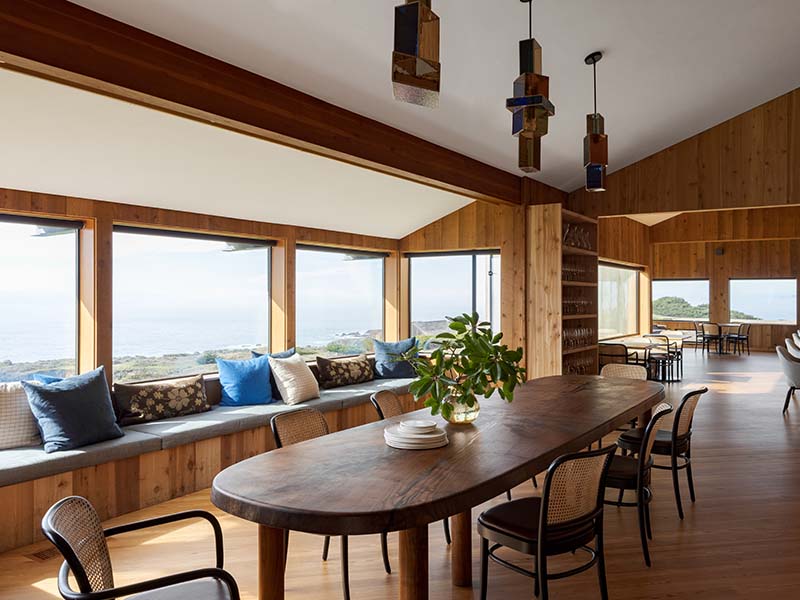 Chef's Table
Capacity: Max. 15 for dinner 
The Chef's Table sits in the main Dining Room in a semi private area, with oceanfront views and is adjacent to the open working kitchen for added excitement. This large hand hewn handsome wooden table sets the stage for a very special and interactive celebration.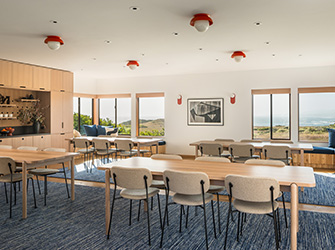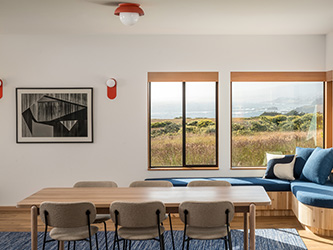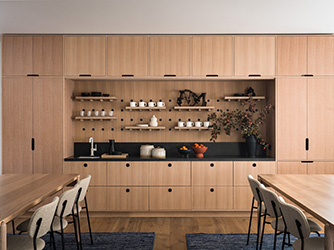 Meadow Room
Our newest venue nestled in a private area of the Lodge's renovated building coming summer of 2023. This venue offers many options from a traditional meeting, a celebratory meal or a break outs from a larger program held in The Lodge.
The room is open, airy and features several ocean and bluff views through large windows.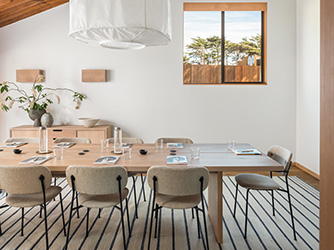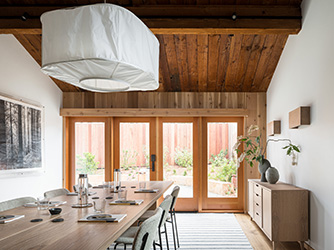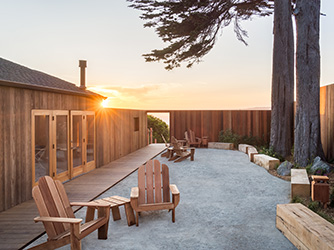 Redwood Room
Capacity: Max 12 for meeting
This new venue is an intimate room perfect for a board type meeting, small reception or used in conjunction with the Redwood Room for a breakout, light meals and snacks.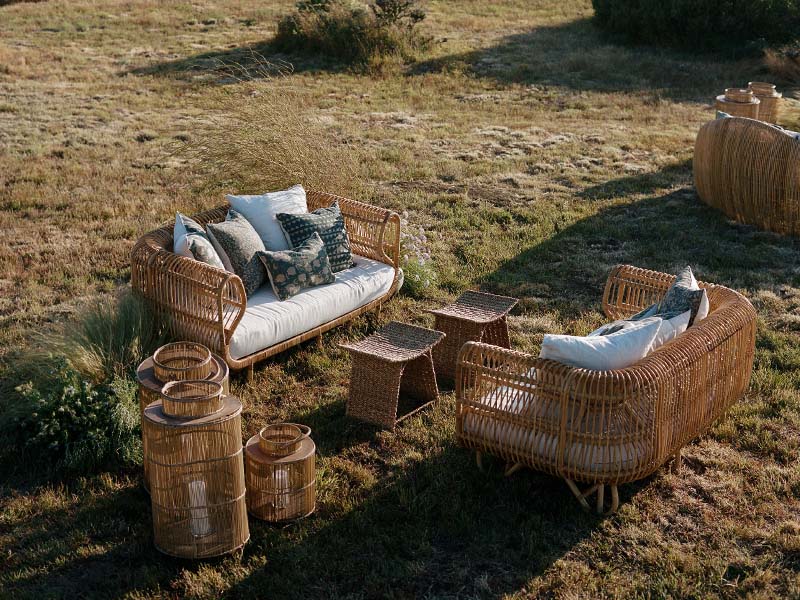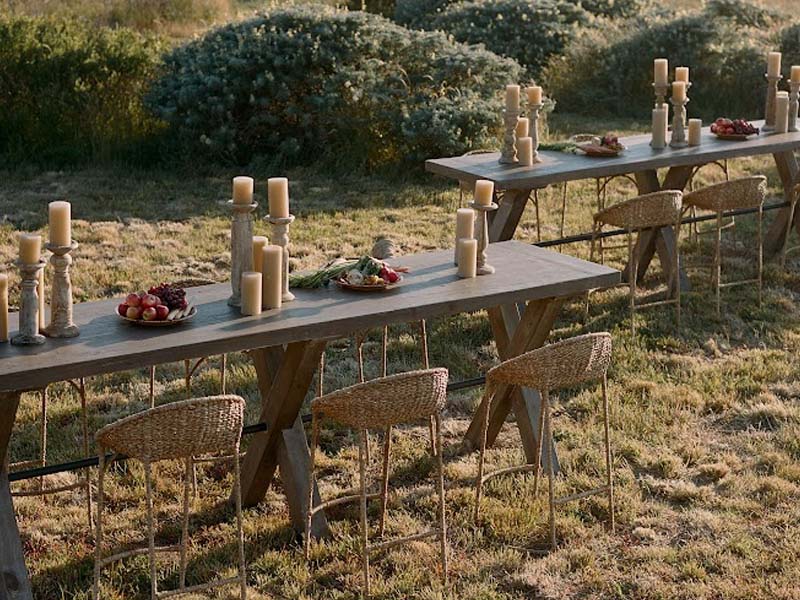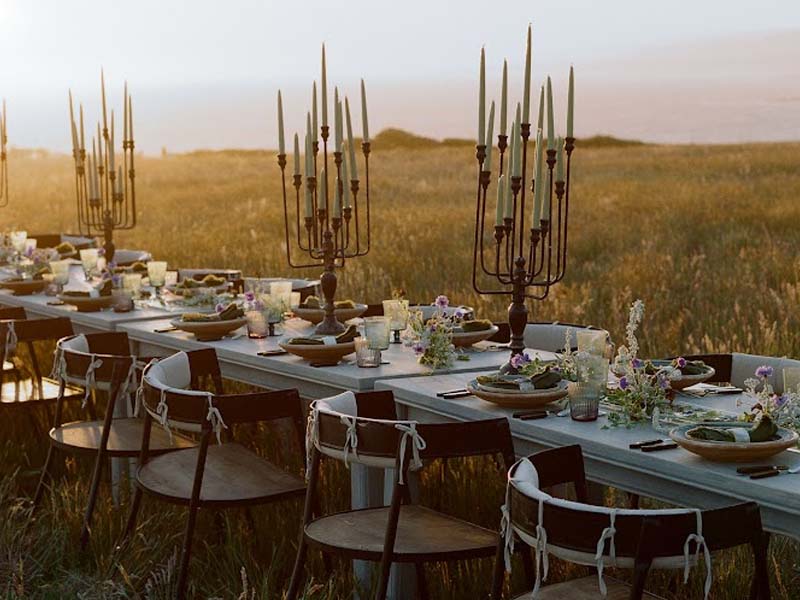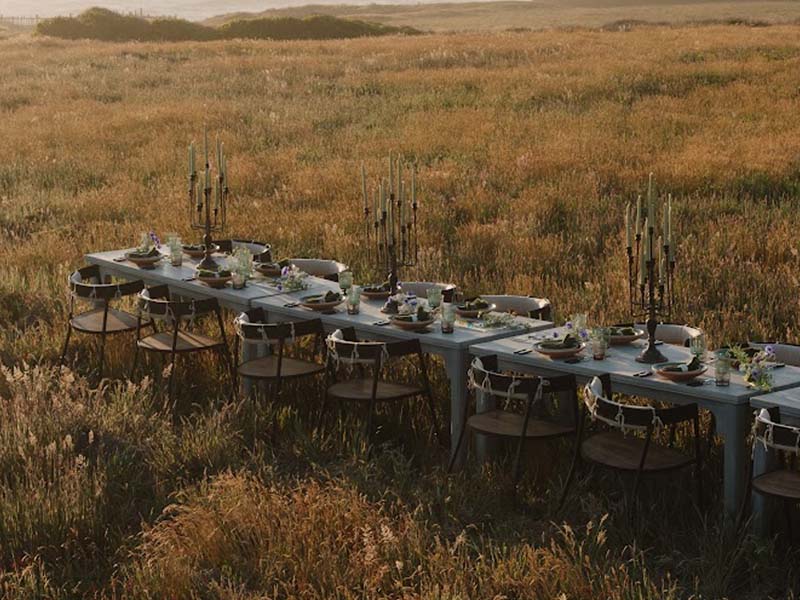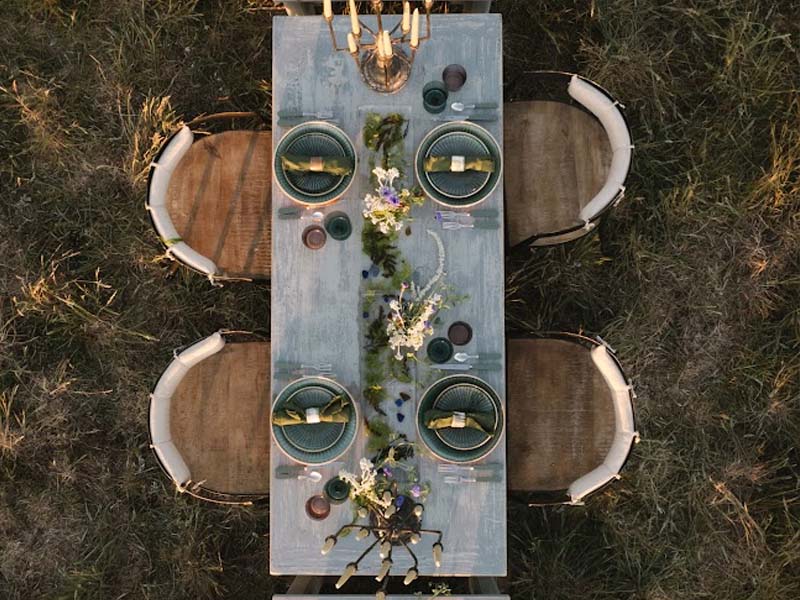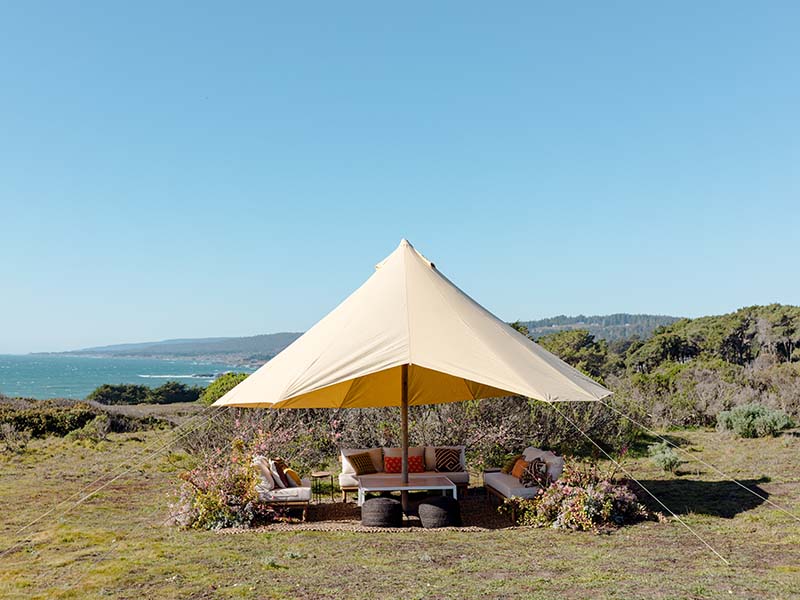 The Meadow
The Meadow, a large natural meadow bluff setting adjacent to The Lodge offers oceanfront views studded with local sheep, wildflowers and an historic barn - truly one of the best views in The Sea Ranch. Let your imagination wander as you dream up a magical
set up for your next program. We've had custom tented events, elaborate photoshoots and grand celebrations in this stunning quintessential Sea Ranch setting.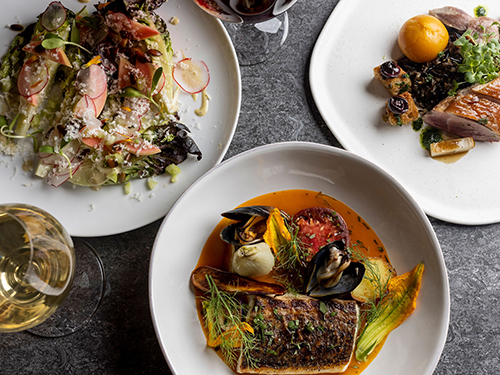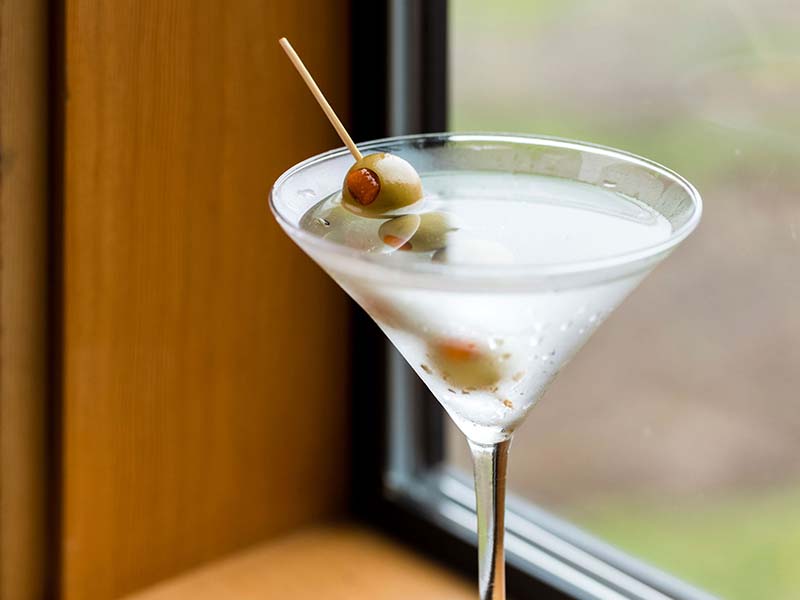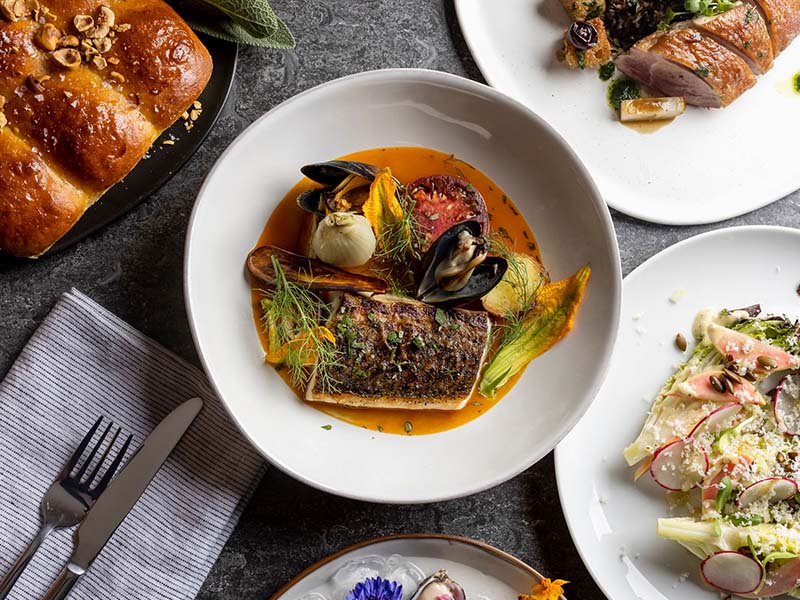 Food & Beverage
Chef Eric Piacentine brings a new iteration of "rugged refined dining" featuring elevated coastal cuisine with dishes centered around locally sourced ingredients from farms and fisheries in No. California. With 500,000 square feet of land with unbeatable views of the Pacific, the property offers a variety of celebrations and creative customized menus from Chef Eric.
Group Activities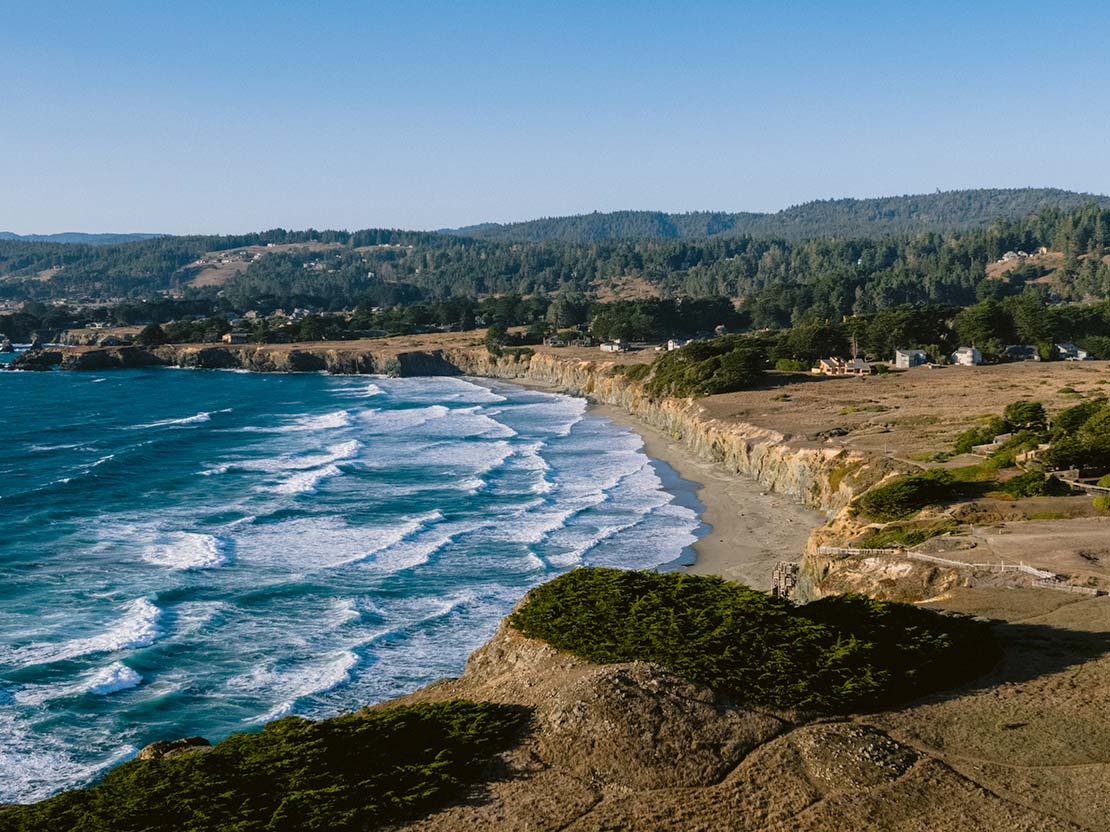 Nature Walks at The Ranch
Explore The Sea Ranch's rich history while enjoying the vista views of the Pacific Ocean.
Catch a whale breach, discover the amazing stories of the coast and learn about the flora and fauna and wildlife and how this all shaped the renowned vision for the community.

Max of 40 attendees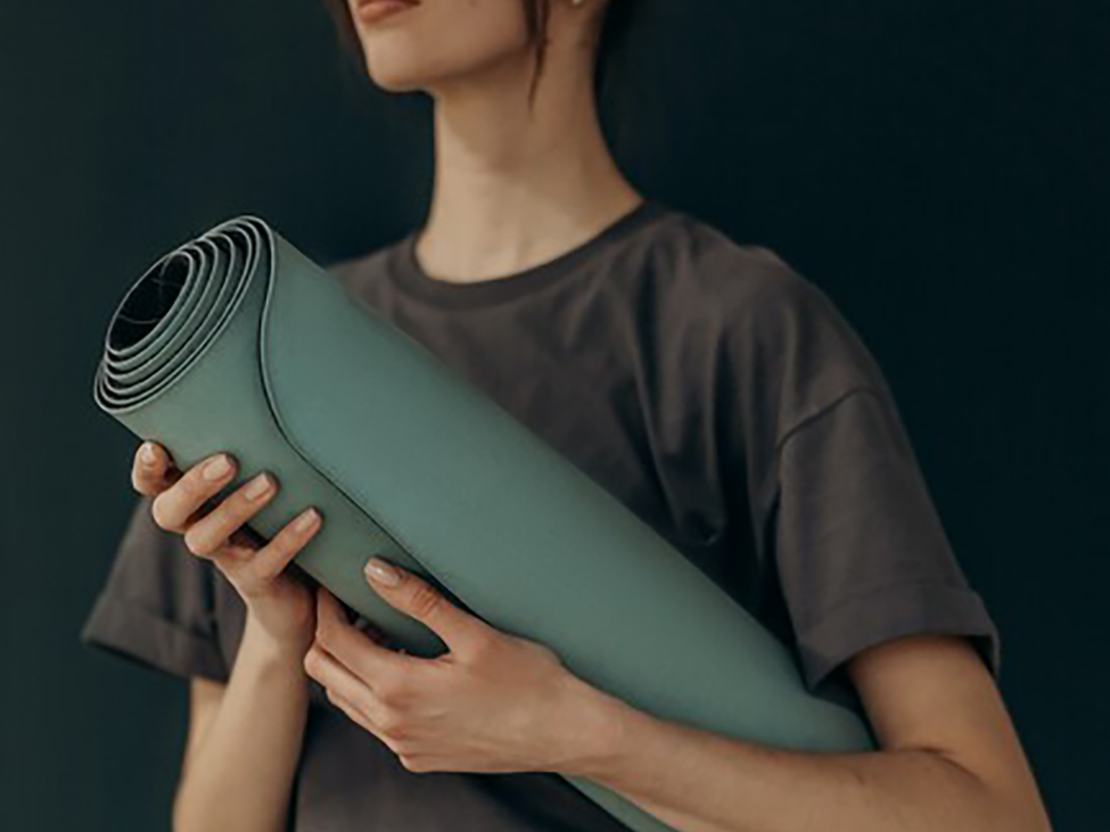 Private Yoga Class
Enjoy a sunrise or sunset hour-long yoga session led by local instructors.
The perfect activity for your program and to better connect to the energy of The Sea Ranch.

Max of 25 attendees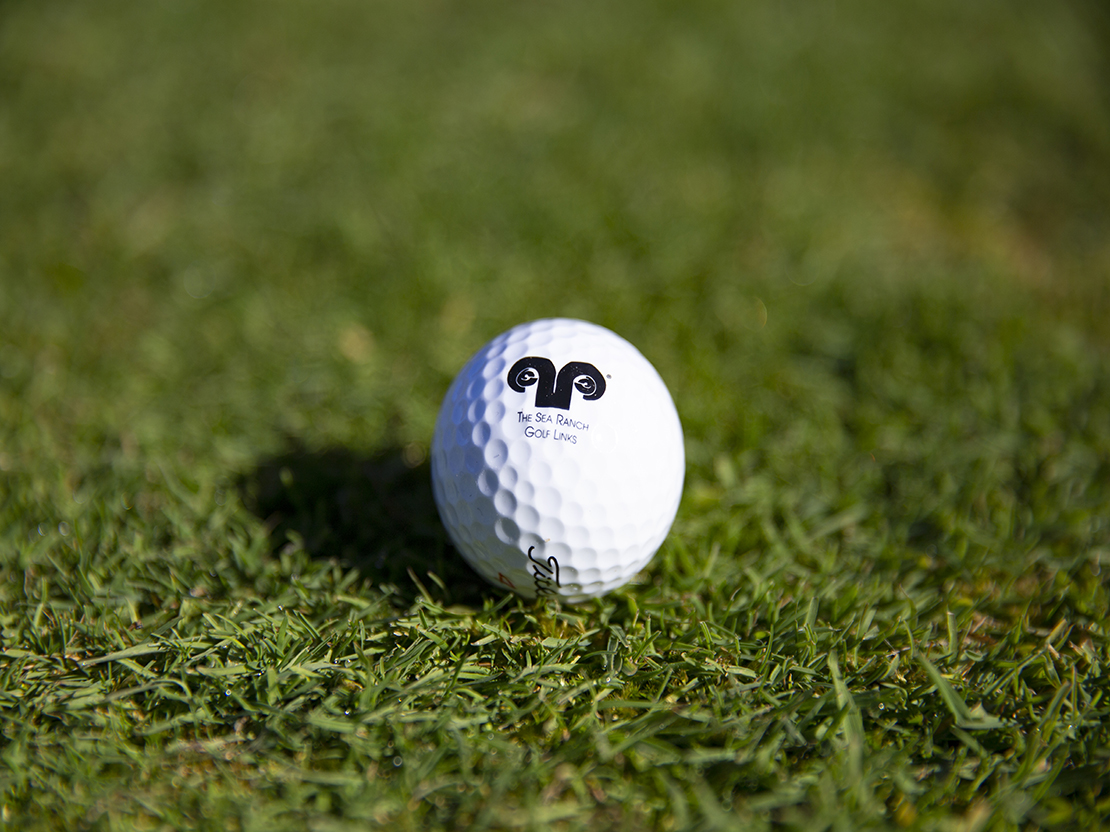 Golf Activities 
At The Sea Ranch Links, the only true Links course in Northern California, you can play 18 holes or bring out some friendly competition with a putting tournament or a closest to the pin group activities.
Min of 10 players and max 50 players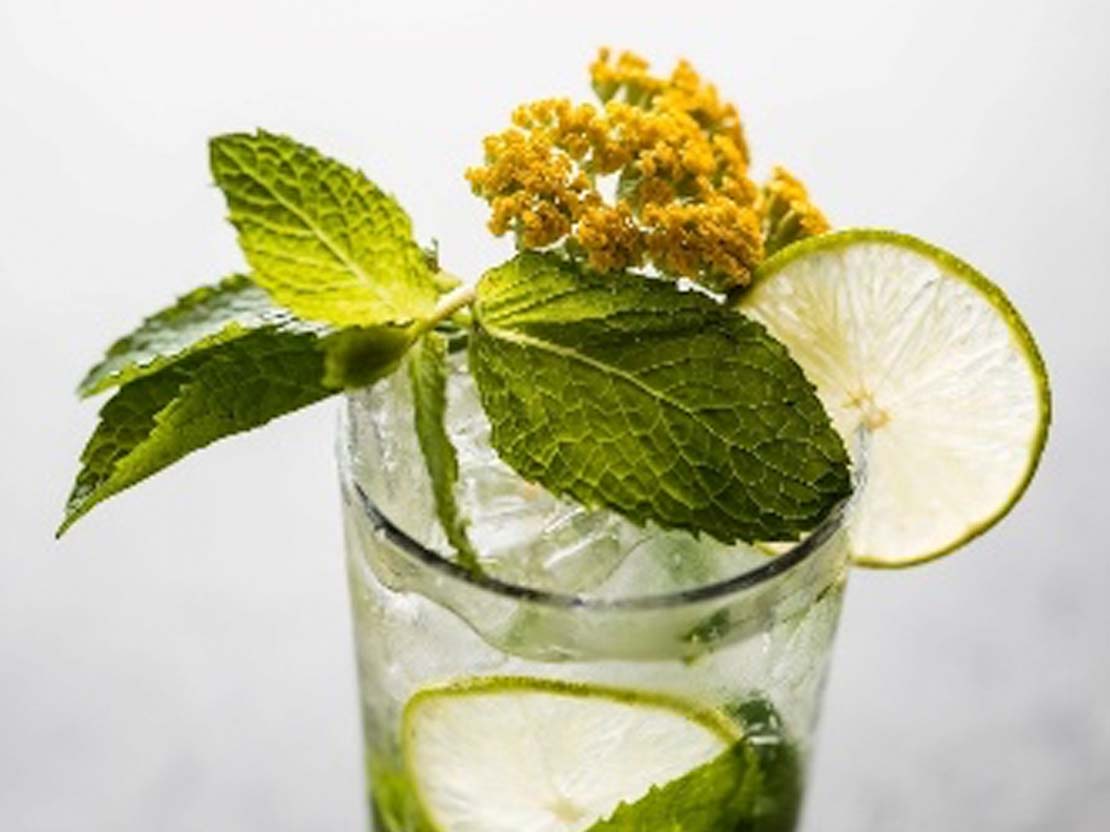 Cocktail Class with Julie's Natural Shrubs
Guided by Julie, our resident mixologist, you'll learn insider tips on the best ways to blend, pour and finish a masterful specialty cocktail with natural shrubs sourced locally.
Min of 10 guests and max 50 guests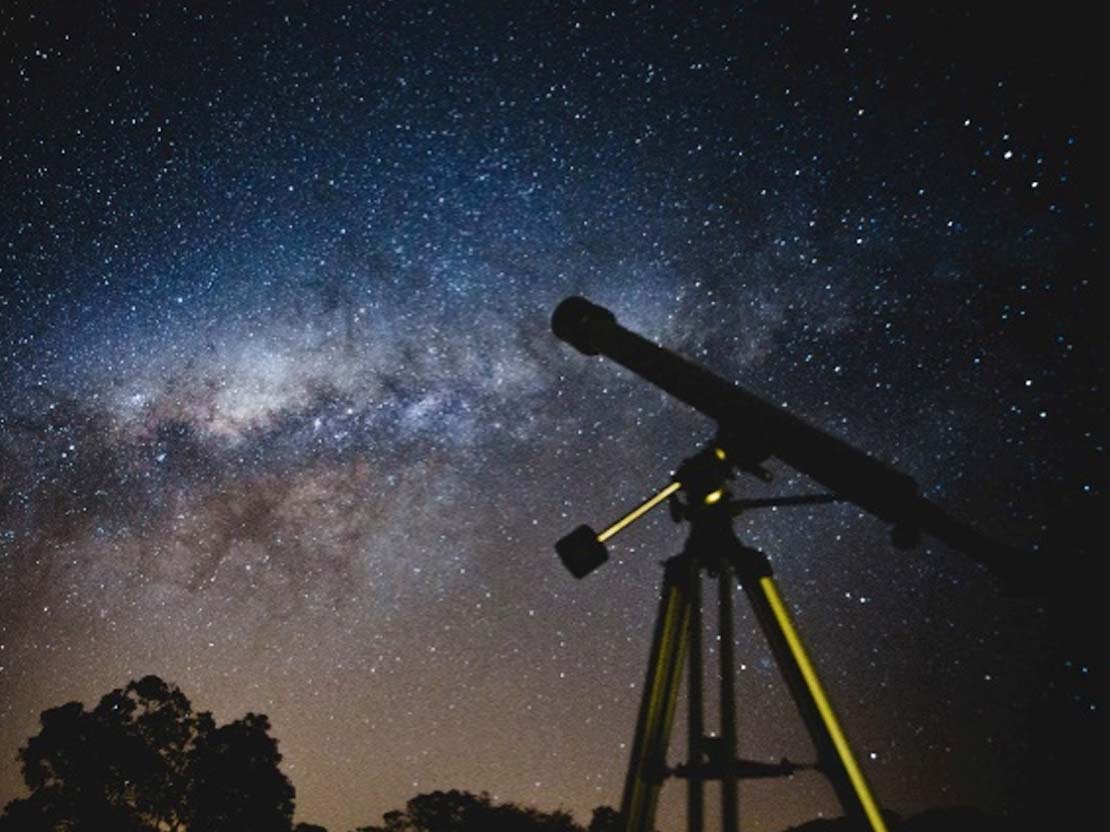 Astronomy Experience in the Night Sky
Explore the sky and connect with the Universe! Our personable & knowledgeable astronomers will walk you through the wonders of space. For events that begin before sundown, special equipment allows up-close viewing of the sun and its magnetic fields. For nighttime events, our powerful telescopes will get you up close and personal with the planets, stars, and many other treasures of the night sky.
The Sea Ranch's remote location has very little light pollution and the heavens are magical on a clear night. This is truly a breathtaking experience that you won't get anywhere else. Good for all ages.

Max 15 guests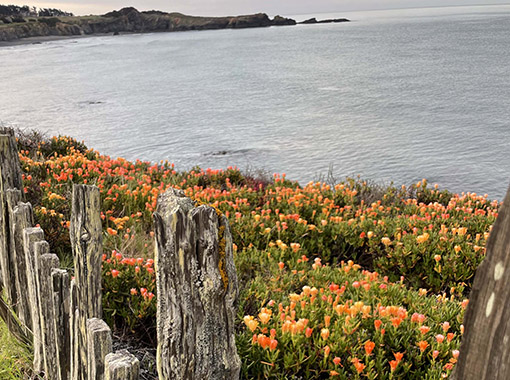 Explore The Sea Ranch Wildflowers
With the help of Mary Hunter we have created a new wildflower map, which will guide you through the majestic fields of colors and assist you in identifying each flower. Go out and enjoy the flower displays as they start to bloom all the way from Biehler Point to Black Point.
Request for Proposal
Thank you for thinking of The Lodge at Sea Ranch for your future event or celebration. Please take a moment to complete the Request for Proposal and the sales and catering team will be back shortly! If you would prefer to email your information directly please send to [email protected]