Lodging
The reopening of our guest accommodations ushers in a new era for The Sea Ranch Lodge that fulfills the architects' original masterplan while adding touches of modernity, ultimately coexisting with the natural elements that make The Sea Ranch Lodge so special. We welcome Sea Ranchers, locals, visitors, design lovers, and architecture afficionados to explore our reimagined Lodge and guest rooms.
For a more Sea Ranch residential experience we are also offering Sea Ranch Living, where you can reserve your stay in a private home.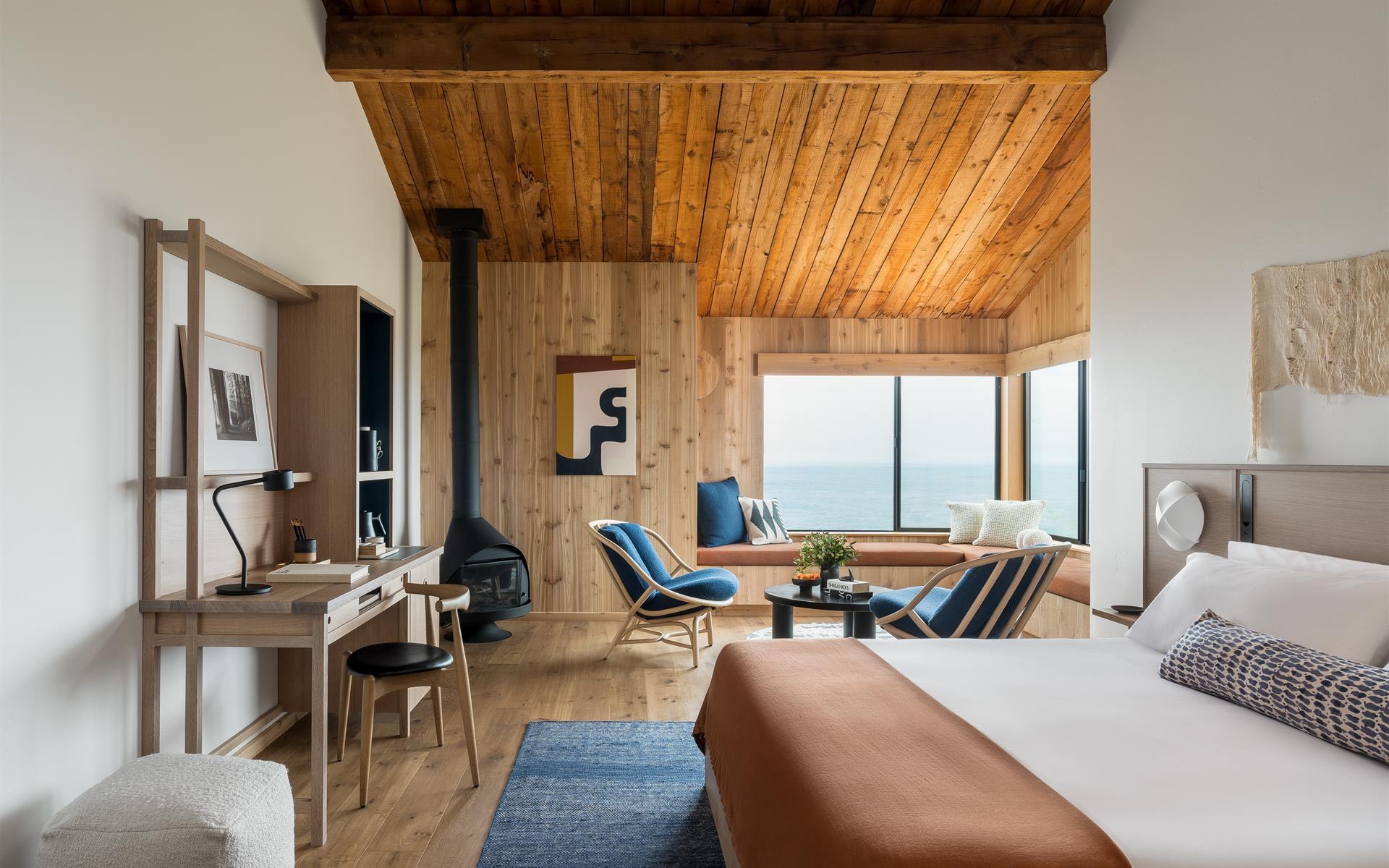 The restoration of The Sea Ranch Lodge Guest Rooms not only honors the vision of the original developer and original group of architects including Joseph Esherick, Al Boeke, Lawrence Halprin, and MLTW (Charles Moore, Donlyn Lyndon, William Turnbull, and Richard Whitaker), but also provides an elegant yet modest design curated by NICOLEHOLLIS.
The Lodge Guest Rooms are open and available to reserve your stay. Please contact Guest Services with questions or to reserve your stay via 707 579 9777 "option 1" or email [email protected].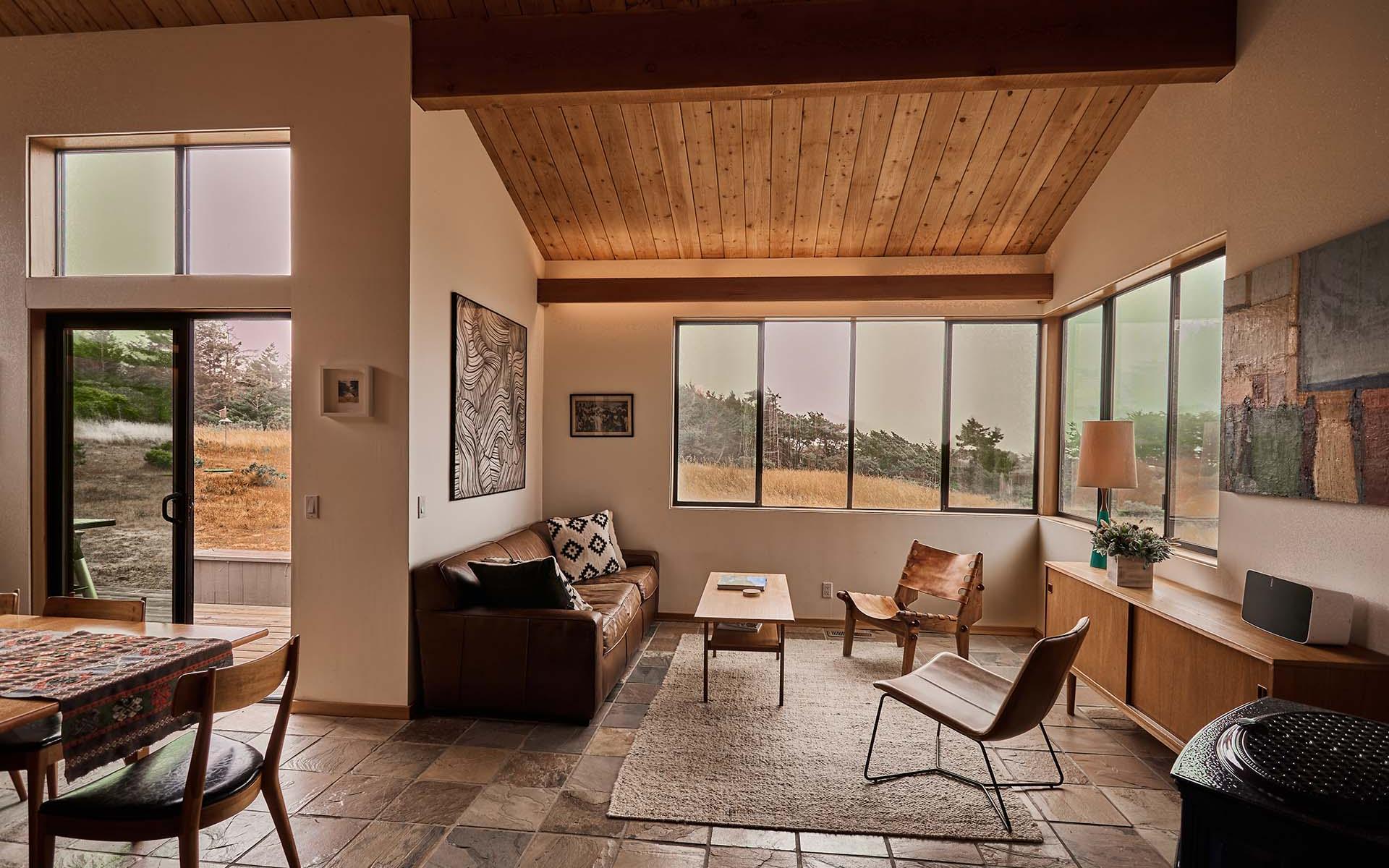 The Sea Ranch Lodge is the heart of our community, and our homes are part of our soul. With this in mind, we are embarking on a journey to unite The Sea Ranch Lodge, our Sea Ranch Homes, and our Sea Ranch guests in a holistic and enlightened way.
The Sea Ranch was created with a deep respect for the land and the stewardship of it, sustainability for The Sea Ranch and beyond and designed to respond to – and live in harmony with – the natural elements.To give tangible, visible form to the principle of harmony between inhabitants and nature, the lead architect, Al Boeke assembled a stellar group of architects and design professionals. Lawrence Halprin, landscape architect, studied the topography, weather and vegetation that inspired the original master plan.
Our collection in Sea Ranch Living allows you to experience several prominent Sea Ranch designer homes firsthand coupled with Concierge advice and planning of local experts to create the perfect curated experience for your visit. Rest assured that all your needs will be met and the services beyond what a usual vacation home can offer.
No Additional Fees or Charges Architecturally Significant Homes Curated Services and Amenities Activities and Events Included

For assistance, please contact Sea Ranch Living's Concierge at [email protected] or call 707 513 9904 (available 9 AM - 5 PM).