Lodging
As the enhancements continue with the reimagining of the Lodge guest rooms, we aim to advance the early vision set forth by the founders of The Sea Ranch. The intimate expression and connection to this special land will provide an authentic experience unique to our community.
Guest Rooms will be opening summer of 2023 while our Sea Ranch Living Home experiences are available now.
The Lodge Guest Rooms will be opening in summer of 2023. Our Sea Ranch Living Home experiences are available starting December 2022. Sea Ranch Living offers hand selected private residences that are supported by all of the services and insider access of The Sea Ranch Lodge and community.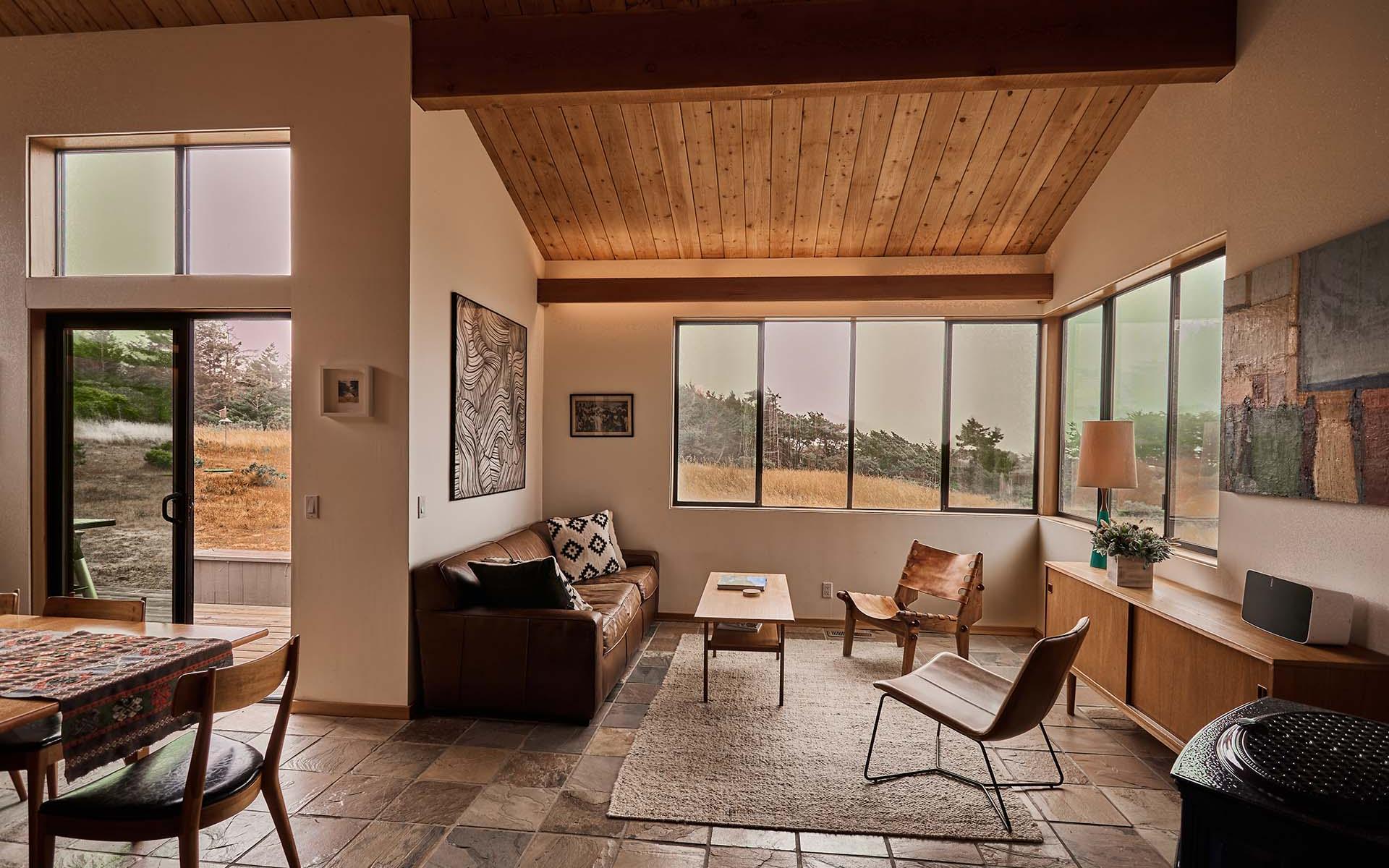 The Sea Ranch Lodge is the heart of our community, and our homes are part of our soul. With this in mind, we are embarking on a journey to unite The Sea Ranch Lodge, our Sea Ranch Homes, and our Sea Ranch guests in a holistic and enlightened way.
The Sea Ranch was created with a deep respect for the land and the stewardship of it, sustainability for The Sea Ranch and beyond and designed to respond to – and live in harmony with – the natural elements.To give tangible, visible form to the principle of harmony between inhabitants and nature, the lead architect, Al Boeke assembled a stellar group of architects and design professionals. Lawrence Halprin, landscape architect, studied the topography, weather and vegetation that inspired the original master plan.
Our collection in Sea Ranch Living allows you to experience several prominent Sea Ranch designer homes firsthand coupled with Concierge advice and planning of local experts to create the perfect curated experience for your visit. Rest assured that all your needs will be met and the services beyond what a usual vacation home can offer.
Request Dates
Our concierge team will be back within 24 hours with our availability, pricing and options for your request.
Submit →